Current Officers
President
Wallace Rhodes
March 2018 - present
General Inquiries
Editor
Vacant
April 2019 - present
Gift of Fire Journal | Elections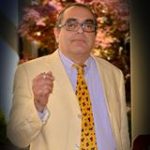 Treasurer
Brian Schwartz
March 2003 - present
Dues and Fees | Budget Reports | Elections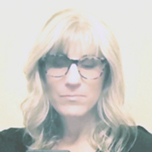 Internet Officer
Karyn Huntting Peters
April 2001 - present
Website | Fire List | Facebook Group | Social Media | Archives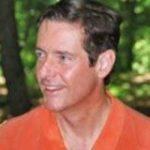 Membership Officer
Maco Stewart
March 2018 - present
Membership Applications and Inquiries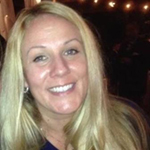 Ombudsman
Shannon D. Hasenfratz Gardner
March 2018 - present
Member Complaints | Dispute Resolution
Past Officers
Past Presidents
RONALD K. HOEFLIN, PHD (Founder) | May 84 – Jul 84
JEFFREY WARD | Jul 84 – Aug 87
PATRICK HILL | Aug 87 – Feb 88
DAVID WYMAN | Feb 88 – Feb 90
GRADY TOWERS | Feb 90 – Apr 90
RICHARD MAY | Apr 90 – Oct 98
FRED VAUGHAN | Oct 98 – Feb 99
FREDRIK ULLEN, PHD | Feb 99 – Apr 01
STEVE SCHUESSLER | Apr 01 – Mar 03
FRED BRITTON | Mar 03 – Oct 17 *
KARYN HUNTTING PETERS | Oct 17 – Mar 18 **
* on sabbatical September 2016 – October 2017; resigned October 2017
** Acting while Britton on sabbatical September 2016 – October 2017
Past Editors
RICHARD MAY | May 84 – Jul 84
GREGORY SCOTT | Jul 84 – Apr 85
ANTON ANDERSSEN, JD | Apr 85 – Apr 89
ROBERT DICK | May 89 – Jan 90
GRADY M. TOWERS | Jan 90 – Apr 91
ROBERT DICK | Apr 91 – Jun 91
MONTY C. WALKER | Jun 91 – May 93
ROBERT DICK & DAN BARKER | May 93 – Sep 94
ROBERT DICK | Sep 94 – Aug 96
FRED VAUGHAN | Aug 96 – Jun 99
JAMES C. HARBECK | Jun 99 – Apr 01
MICHAEL CORRADO | Apr 01 – Mar 02
FRED VAUGHAN | Mar 02 | Feb 05
VACANT | Feb 05 – Oct 06
STEVAN DAMJANOVIC | Oct 06 – Sep 08 *
VACANT | Sep 08 – Jan 09
GREG DECUBELLIS | Jan 09 – May 11
VACANT | May 11 – Aug 12
DAN HOGAN | Aug 12 – Jun 14
KARYN HUNTTING PETERS | Jun 14 – Oct 17 **
ANDREW CLARK | Oct 16 – Mar 18 (Acting) | Mar 18 – Apr 19
* Indicates a non-Member holding the position of Editor/Officer.
** See Current Officer Notes for more information
Past Internet Officers
FRED VAUGHAN | Nov 96 – Nov 99
FREDRIK ULLEN, PHD | Jan 99 – Mar 99
STEVE SCHUESSLER | Mar 99 – Apr 01
Past Treasurers
GREGORY SCOTT | May 84 – Aug 84
GARY R. BRYANT | Aug 84 – Jan 86
RICHARD ADAMS | Jan 86 – Nov 87
JALON LEACH | Nov 87 – Aug 96
BARRY KINGTON | Aug 96 – Oct 97
FRED BRITTON | Oct 97 – Mar 03
Past Membership Officers
ROBERT DICK, PHD | May 84 – Feb 99
GINA LOSASSO, PHD | Feb 99 – Nov 99
BILL MCGAUGH | Nov 99 – Apr 01
ALFRED SIMPSON | Apr 01 – Mar 18
Past Ombudsmen
RICHARD MAY | Aug 84 – Dec 94
HAROLD NICKEL | Dec 94 – Nov 97
GUY FOGLEMAN | Nov 97 – Dec 99
VACANT | Dec 99 – Jan 00
JOHN D. MARTINEZ | Jan 00 – Jan 01
JEFF PLEW, MD | Jan 01 – Mar 03
JOHN C. FILA, PHD | Mar 03 – Jun 14
MACO STEWART | Jun 14 – Mar 18
Officer Notes (2014-2017)
Karyn Huntting Peters' permanent position was Editor as of  June 2014. She was appointed Acting President while President Fred Britton was on sabbatical September 2016 – October 2017, and became President according to Presidential line of succession upon Fred Britton's resignation from office on October 5, 2017.  The Presidential line of succession is the order in which Officers replace the President if the President leaves office before an elected successor takes office. If the President dies, resigns, or is removed from office, the Editor becomes President for the rest of the term or until a new election is called. On assuming the Presidency, Karyn Huntting Peters called for the first Prometheus Society elections to be held in several years and, on receiving agreement from the majority of those members responding, announced that elections would be held on March 7, 2018.
Andrew Clark's permanent position: none until October, 2017. He was appointed Acting Editor by Acting President Karyn Huntting Peters in October, 2016 while she was required to vacate the position of Editor in order to serve as Acting President. She was Internet Officer as well, and Prometheus Society Officers (with the exception of the Ombudsman, who cannot hold any other position at the same time) are unable to hold more than two positions simultaneously. According to the line of succession (which operates in a manner similar to that of the US Presidency or, for instance, government agencies or large corporations), when the previous President's resignation moved Karyn Huntting Peters into the position pending the next election, Andrew Clark, on accepting the duties of Editor, became Editor pending the next election. He has chosen to use the title of Acting Editor in reference to himself and to also use the title of Acting President for the current President and the title of Ombudsman (not Acting Ombudsman) for the current Ombudsman (who was likewise appointed–not elected–to his position following a vacancy left by a departing Officer), hence the slightly differing terminology he has chosen to use in recent issues of the journal.
Staff Appointments
Current Staff Appointments
MACO STEWART & THOMAS BAUMER | Co-chairs, Membership Committee
Former Staff Appointments
FRED BRITTON | Publisher
DR. DAVID CROSON | Business Advisor
NATHAN "Nth" BAR-FIELDS | Program Analyst